Wednesday
24th May 2017
Evening 19.40hrs.......Sainsburys A line bus
Very steep climb up to the "
Armorique
" soon in our two berth cabin on deck 8. We were then trying to sleep, quite comfortable and a smooth crossing.

Thursday, May 25, 2017 9:45 am Welcome to our English friends in Poulpry.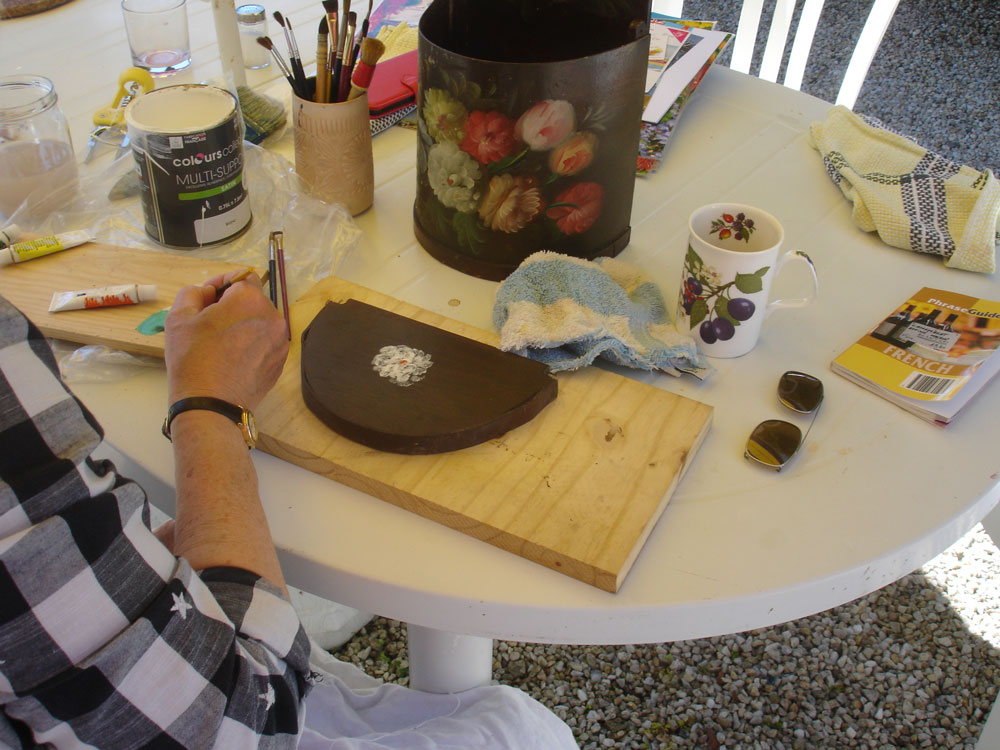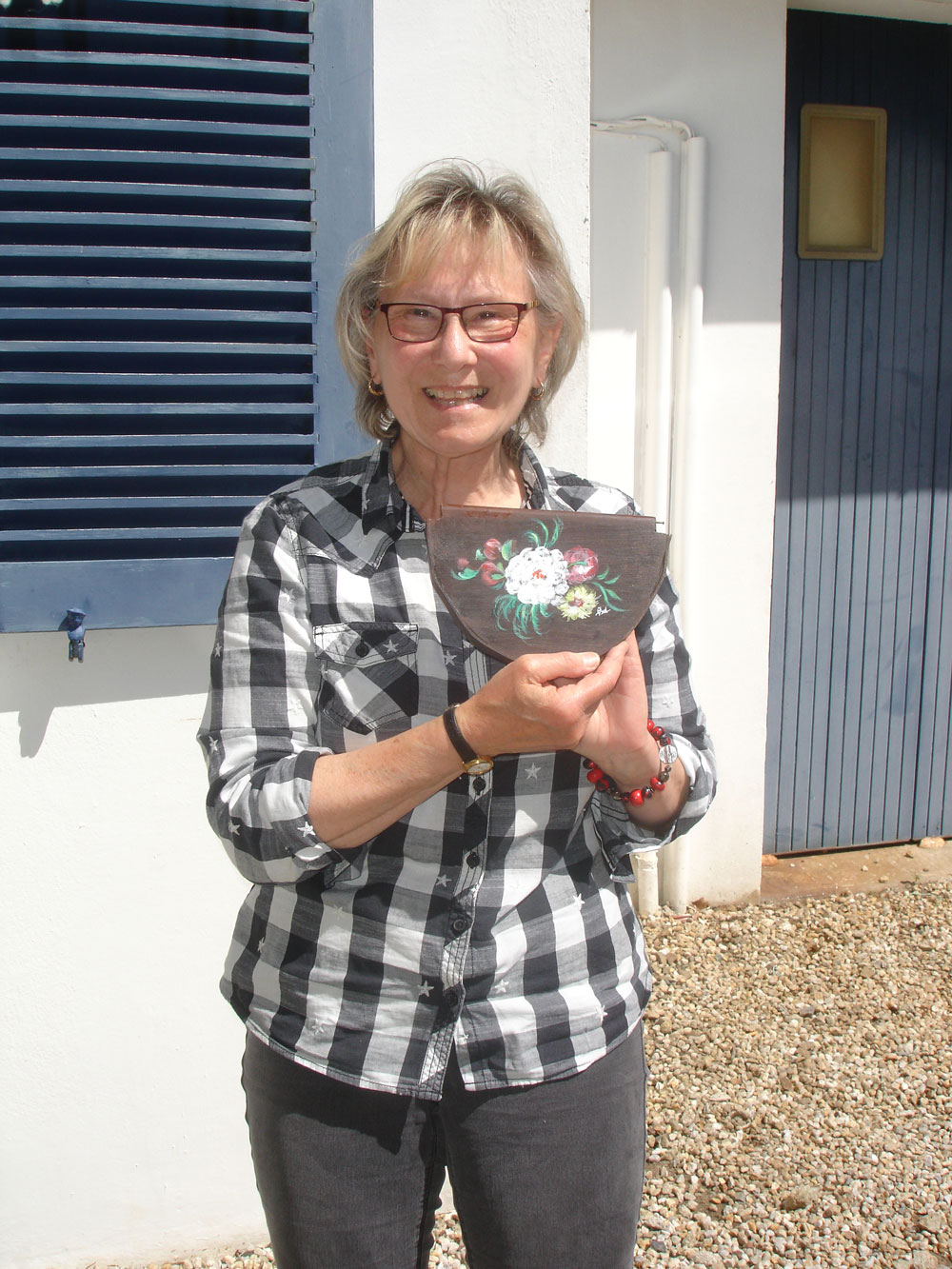 A very nice large coach was waiting for our trip to Bénodet. We arrived in tropical blue sky's. Paulene walked with Françoise to their home

, it was about 200 yards. Bén drove me with the cases round to the house, Paulene & Françoise were just arriveing as we got there. It was not a freeday for Paulene, she worked on the lid a salt box that was looking worse for wear, I just relaxed enjoying Bén's hospitality. The Paints were bits of an old set of acrylics that needed working out with a tooth pick and some smooth white house hold emulsion!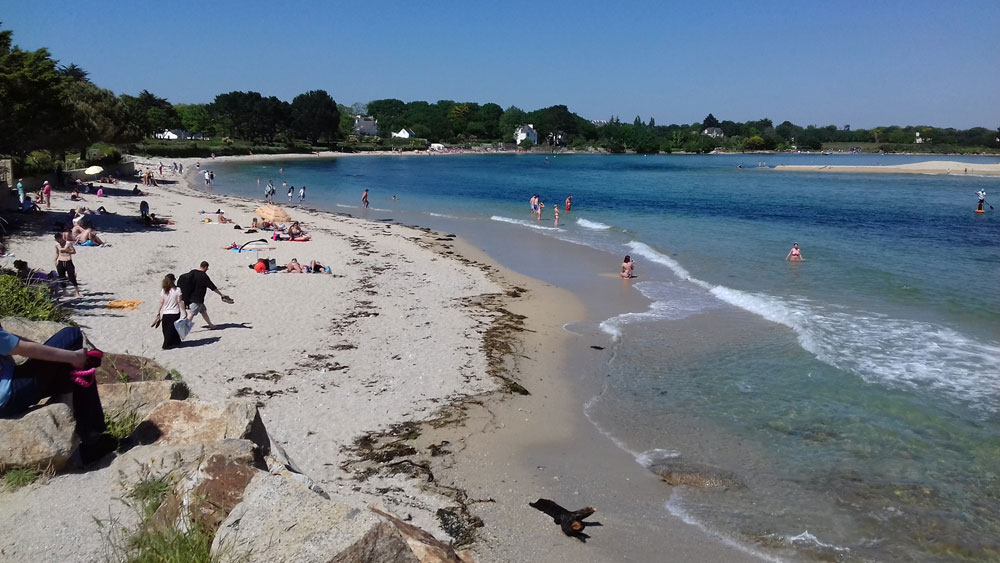 Paulene wanted out! well it was a loverly day.
Our grandchildren say
"Oma, do you know every one in Torpoint?"
It's the same here! As we walked to the Letty, Paulene was greeted by some French
"Lady Singer? We have your photo!"
We were to see them again Saturday as they were from the Breton Sea Shanty Choir called Gwen Aod, that Paulene sang with in Torpoint.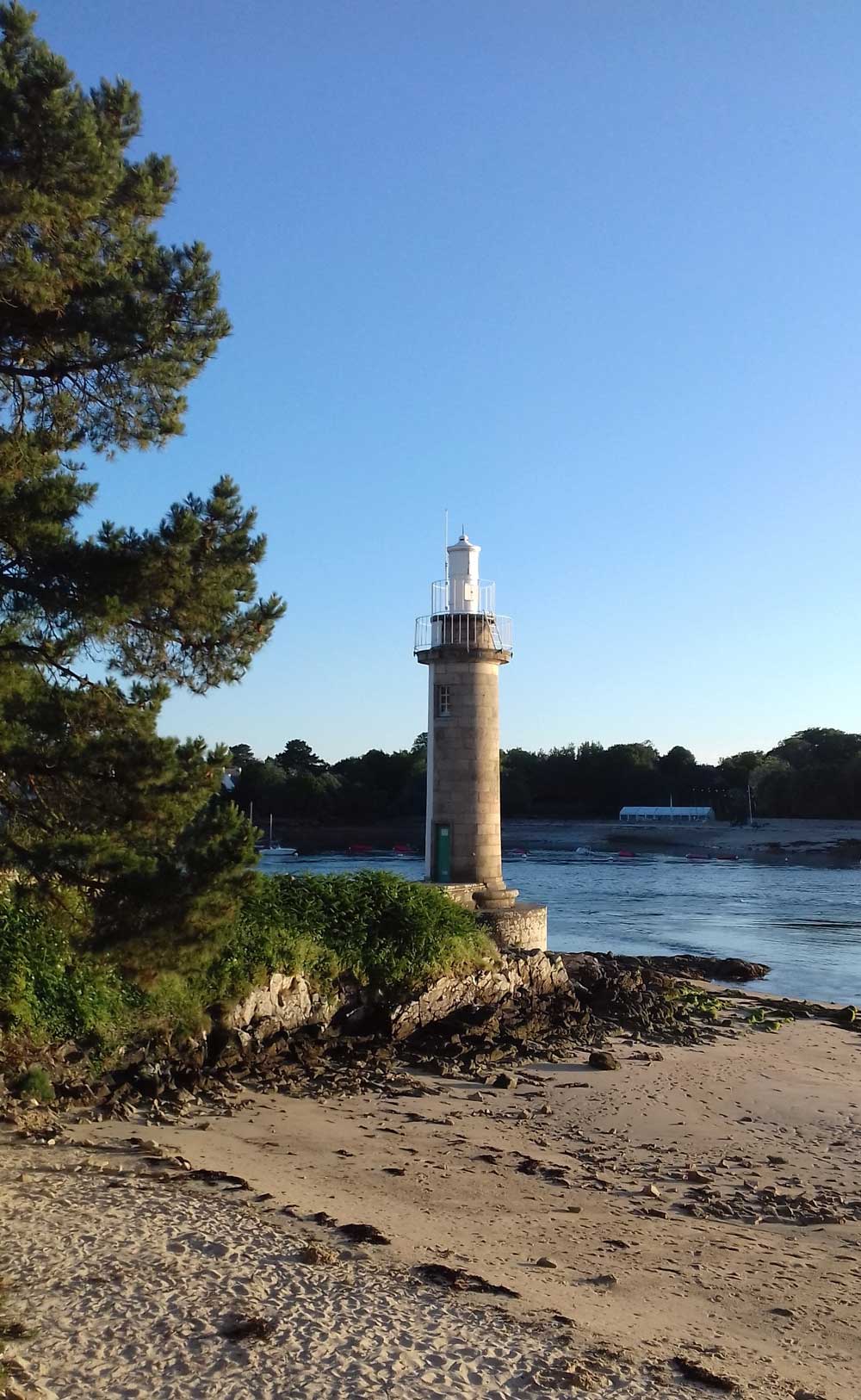 That evening Bén & Françoise took us out for a meal at the "Crêperie La Mouette Rieuse" in Bénodet where we had savoury then a sweet crêpe with a bowl of cider to drink. Then an evening stroll on the promenade.


Friday 26 May 2017 Bigoudène Day
8:45 am Poulpry to go by bus.
Arrived 08:50 with a Picknic Box & Basket

VISIT "La maison du pâté Hénaff"
No blood shown! Video of development and the family busness, then a look at the family home.
It was run on the same industrial lines, 15 children is that not "Hénaff"!
Then to the shop to taste some Pate and a little cider to wash it down. Then to Shop.

Picnic lunch
At Pouldreuzic Municipal hall.


14:30 Departure by coach to Le Guilvinec
HALIOTIKA VISIT to the Fishing Musem it was great! My first time here and I was intrested to hear explained all in English by a nice young lady.
The Fleet was explained, then the Boat each part of the bridge where Françoise was sat in the Captains chair, next was the parts of the Trawler. We then went over the types of fish thats caught and the net thats used.
We went down to the Fish quay as the Boats were coming in, to unload their catch. Here we lost Françoise as she stayed on the quay taking photo's of the Trwalers landing their catch! The guide went on to the auction hall to explain the Fish & Shell Fish Auction Boards it was very intresting. Here you see her showing a Monk Fish. before last of all a tast of Langisten and white wine, where we discoverd Françoise was missing.
Bén went off to find her, back at the coach disapointed to have missed the last of the tour.

Free evening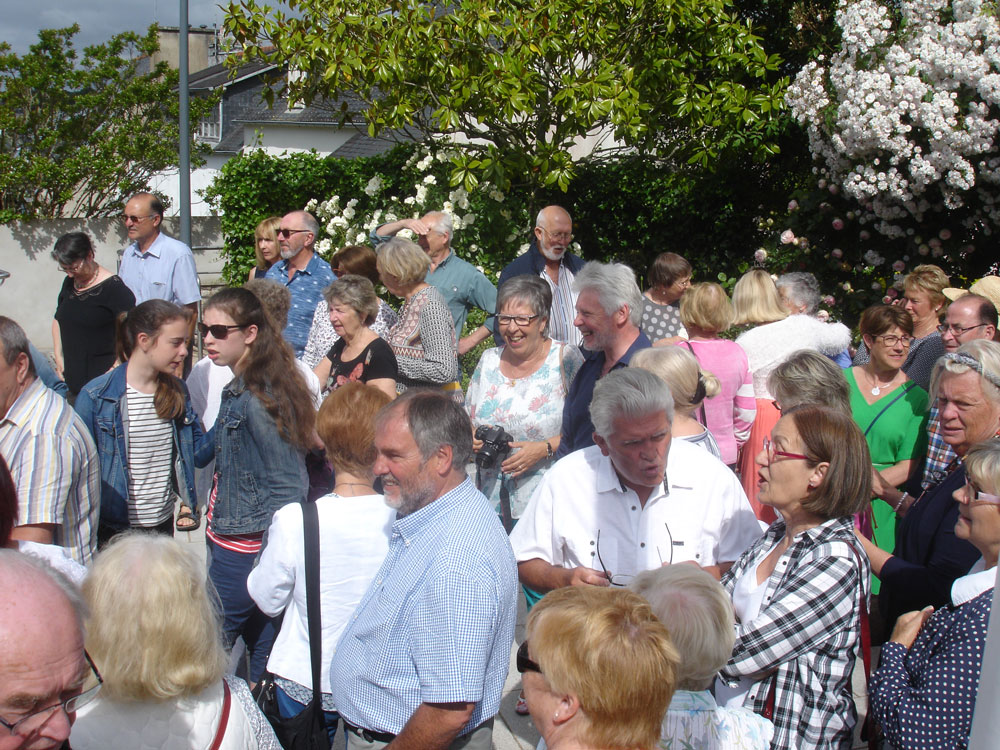 Saturday 27 May 2017
11:00 Meet at the Town Hall of Bénodet
Welcome by the Mayor, Christian Pennanech,
And the Municipality
RECEPTION / COCKTAIL

Free afternoon
We went for a walk at de Sainte-Marine then along to the Pointe de Combrit

6 pm Associations' Area - Rue du Phare
FESTIVE EVENING
We were entertained by the Breton Sea Shanty Choir
Then dined on "PAELLA"

with Chicken, Prawns, Mussels &

Langisten.




"Hotel Ker-Moor Bénodet"

Sunday, May 28, 2017
12 am Restaurant KER MOOR
Facing the beach of Trez in Bénodet
LUNCH OF THE TRENTENAIRE
Afternoon: A digestive walk for those who want it Free evening

Monday, May 29, 2017
A small tour on the market of Bénodet and ...
10:30 am Meeting at Poulpry ..........?
Coach was an hour late but after we left, it was a smooth connection at Roscoff and we again travelled on the "Armorique" left at 14:30hrs french time. Arrived on Monday night 20:30hrs British time on the Torpoint Ferry.

KENAVO!