They had the Best Summer holiday I can imagine in April, and now descended upon us. olivia was acting as a Kangaroo jumping up and down with excitement, she would sleep on the Boat again! This time she came with Bethany Philip and Hannah and as they were only staying one night best not get carried away. Quick dinner of left over car snacks it was time to go on the Boat.
Olivia came out with me, then I went back for Philip and Family quite a load but nice charm water and all with buoyancy aids on, Philip went back to get Paulene. Motored off and passed the boat at, Queen Ann's Battery Mariner, Philip, Hannah and Bethany had been on in the Boat show London!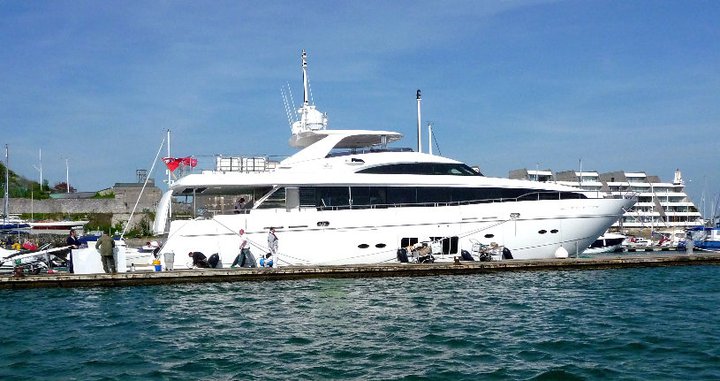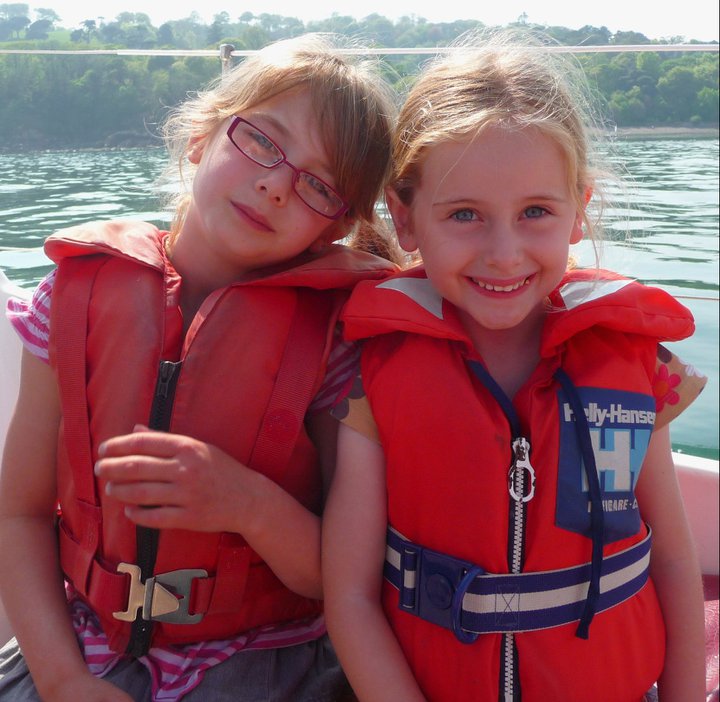 The two girls were enjoying each others company as we passed Barn Pool, After the Bridges Marks four poles in the water a pair for port & starboard. We headed out to Sea passed the Breakwater Lighthouse.
Then out came the fishing lines after the cautionary tale of our trip where the mackerel caught brian!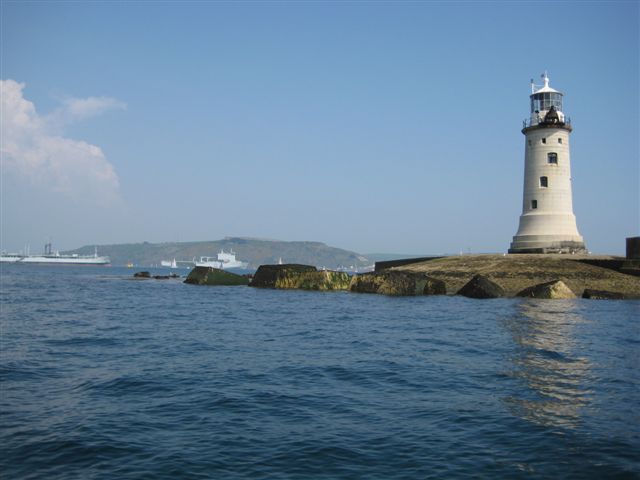 "Here Fishe-Fishe" I said as I felt for the pull on my finger! I caught a pollock first then Phil caught a mackerel, which slipped out of his hand and into the engine compartment.
After fishing a long time with no more caught, we went ashore in Cawsands to have a comfort break and ice creams. I was surprised by Hannah's query "Can we take a short-cut back"? Well by this time it was getting cold, but alas no shortcut back but the trip back to Torpoint was not too long and every one was getting used to the boat by now.
It was nice to have so many down for dinner; nine in all, they all had some curry mince which was very mild. Sleeping arrangements was that the girls had the bunk beds but Philip was wise to their talking into the night so split them up until Bethany was fast asleep.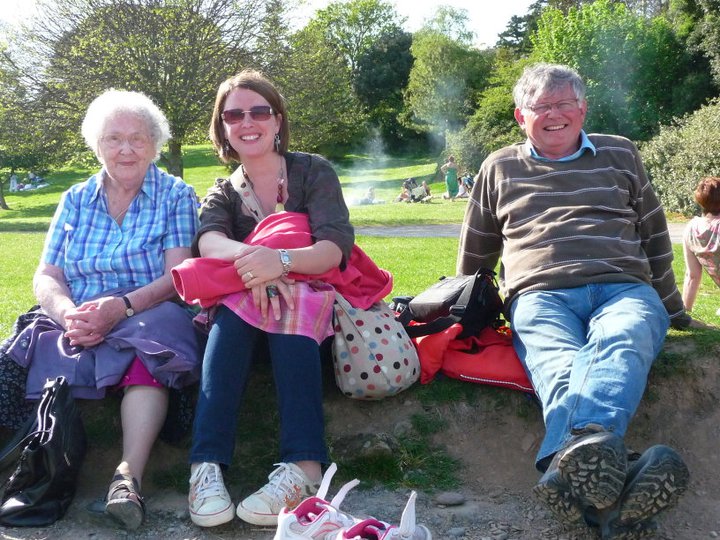 Sunday to Barnpool, this time Marie came on the boat she had a struggle to get on as she has had new knee joints put in. Brian Hannah and Mum Banks came by car. I stayed onboard but all others went ashore. Throwing stones in the water was a challenging occupation for Olivia and Bethany.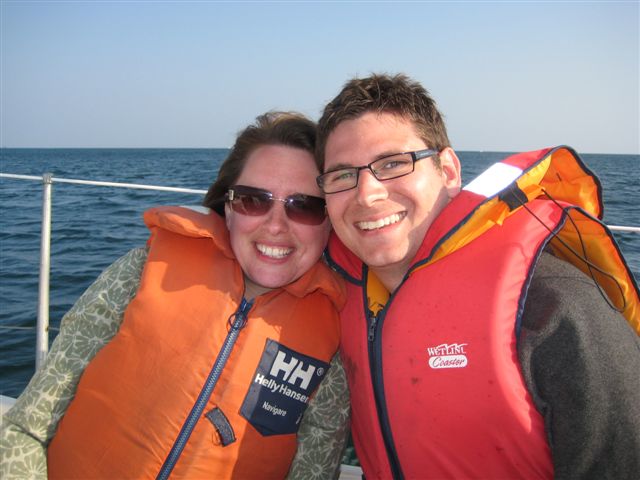 Going back on the water to Torpoint was all our visitors who stayed over the week end phil hannah bethany and Olivia . After dinner they were making ready to drive back on Sunday evening, they set off home at approx. 20:30hrs.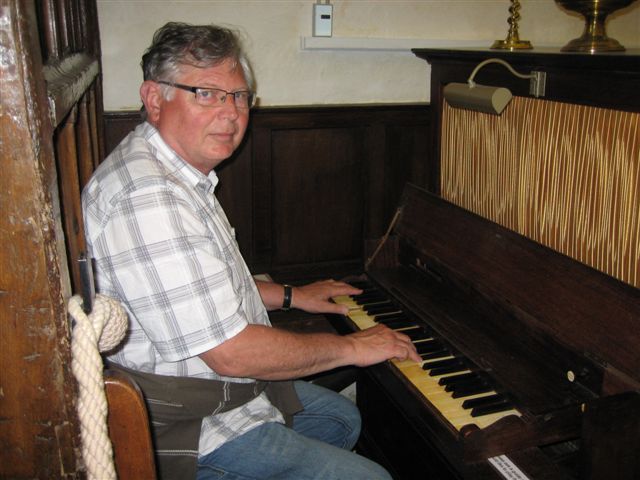 Now we had marie & brian staying at Mum's until Tuesday.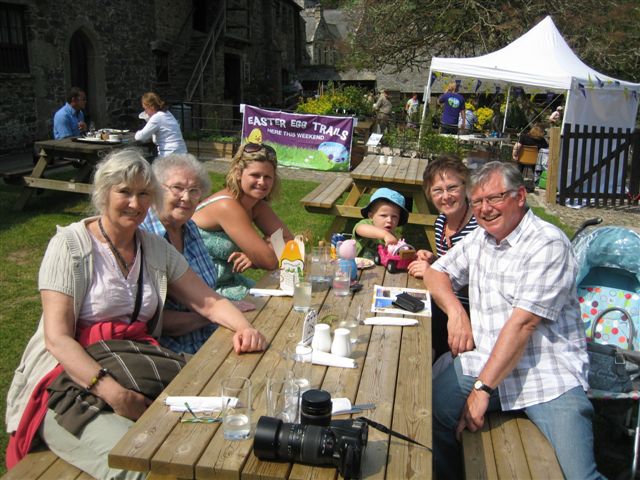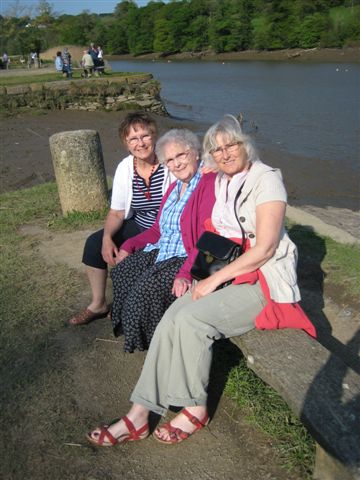 Cotehele House was an opportunity for us to use our National trust membership and have a nice day out. Here we meet up with. samantha and alfie. Before going round the house where Brian got to play on the Organ in the Chapel.

Later he walked over to the tower to see the view over all the surrounding area. After which we went down to the quay to see the river.

Well the object of all this was to celebrate Mum Banks going up to Hythe on Holiday! With Marie & Brian, for a number of weeks. They set off in the afternoon Tuesday to miss the rush hour round the M25!