We travelled up to Hythe on Friday leaving at 09:00hrs ferry. The drive up was busy but no hold-ups the M25 was bad clockwise but our way was okay, we arrived at 15:00hrs.
We were meet by Andrea and children who had arrived the week before from Czech Republic. Anika really was not sure of me, but Joachim was pleased to see
us again, or though photographs really depended on his frame of mind at the time.
Mari and Brian was soon arrived and I tried to play with Anika with Mari's help most things didn't work as you can see from this photo, but then we got onto throwing the ball, this we managed to do this for over half an hour. Jarad arrived with a card and present for me.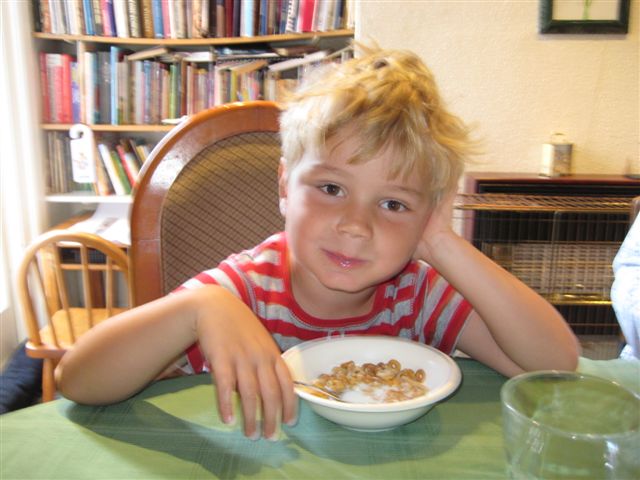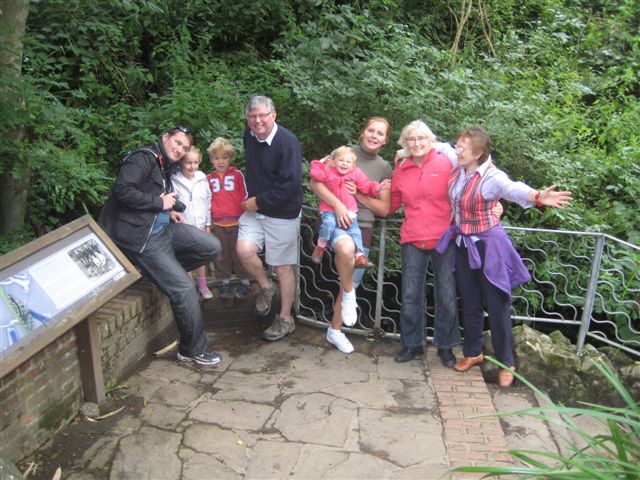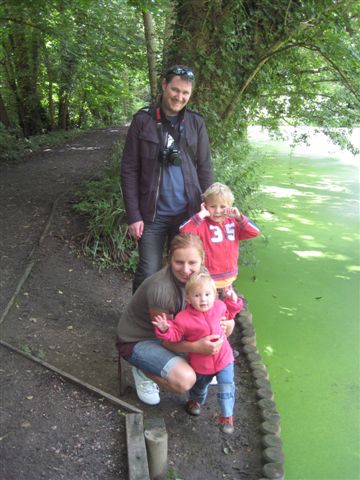 Saturday morning after Bethany came we went to the Brockhill Country Park
we first went into the play area where the slide was a bit of a problem or was it the size of the backside that tried to come down?
Brian helped Jarad with the making of his flag.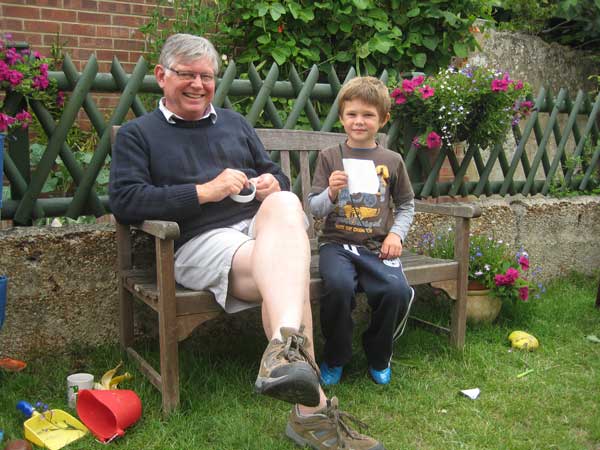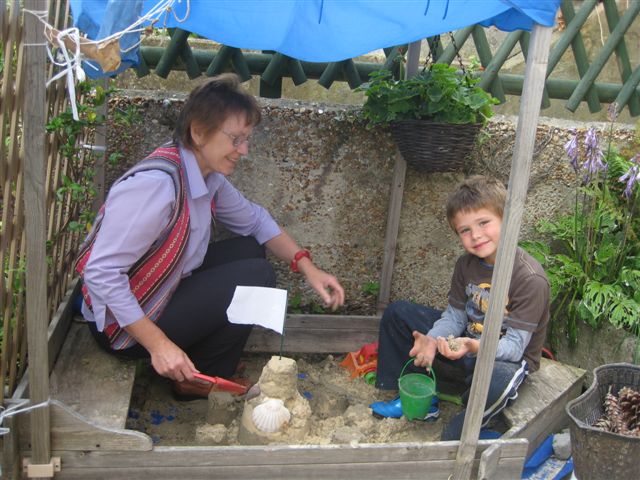 Paulene then Played with him in the sand pit with the new sand which Elisabeth had brought.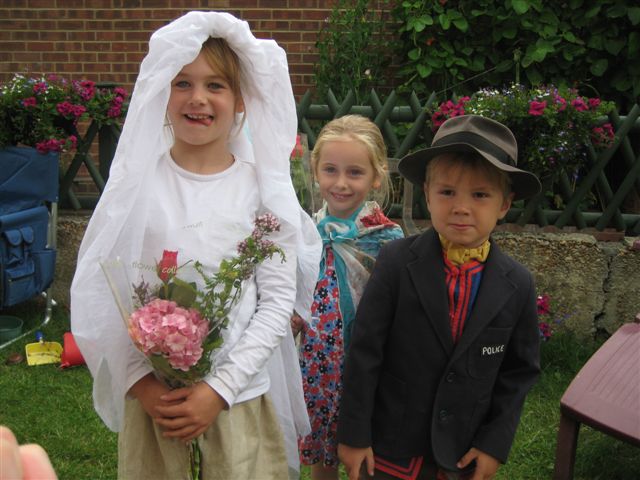 After going over the dressing up cloths, a more reluctant groom you would not wish to see, but the Olivia was just like her Mummy in the wedding dress, we have a picture of Sarah & Elizabeth dressing up in wedding dress's at Torpoint.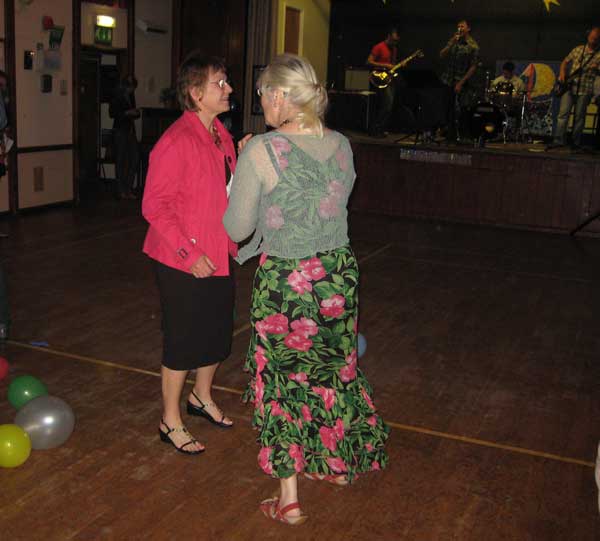 At Lympne Village Hall Marie & Paulene Danced while Philip Joined in playing his guitar with the Hard Rock Band.
Sunday Morning we went over to see Elisabeth then took them to church at the school.
Pulene and I then drove to visit Byron's FiancÚs parents Stan & June Vik. It was very difficult to find so that we were relying on Garmin to get us there. We went out with them for lunch, Stan was driving but I had to keep my feet clear of the pedals, we went via Boxley and across the M20 but I'm not sure where it was, where a Market was held on the local cricket green. ( fond it google via "cricket green Kent" and street map ) The White Horse, Bearsted, Kent.