Picnic in February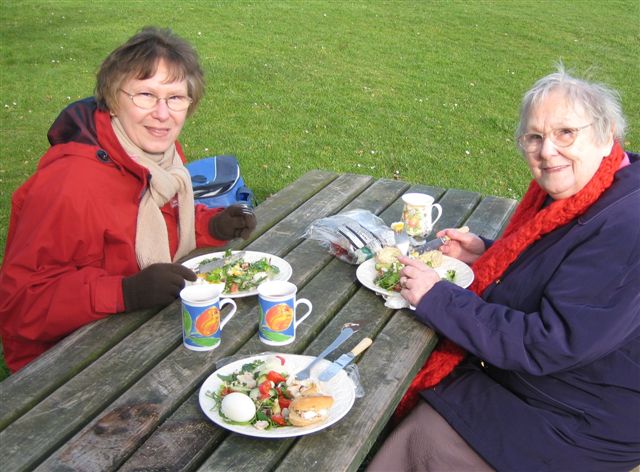 It was a bright sunny day Saturday 12th February 2011 but the temperature was low, all right when you have a salad you don't need to keep it warm, but we could have had ice cream without worrying if it would go soft! Next time we may try a flask of soup to keep us warm.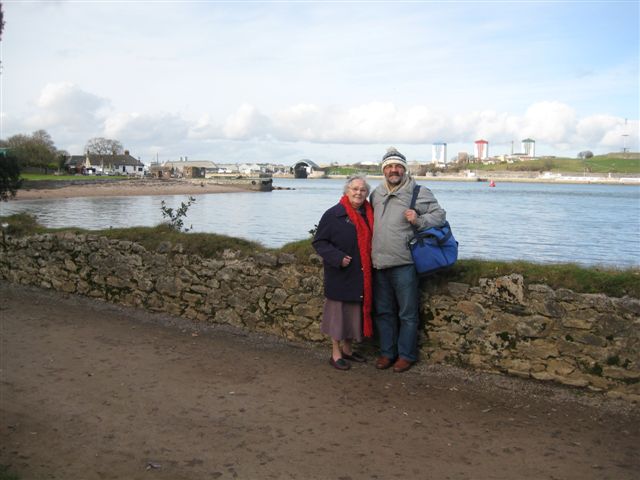 Paulene wanted to get out in the sun shine and planned to make a Picnic for Mum. Mum was barking as if she smoked, but she was well wrapped up in her Christmas scarf from byron & sarah, I had my little bobble hat on from them, with the little button on, I've been called a Steiff Bear when I wear it.
Mum commented that we will always meet some one that Paulene knows, this time it was Helen and family from next door, also making good use of the first dry day for weeks!