Being of a cautious nature I generally keep a bungee on the breakwater so as not to go too far. This day I went as far as I could up the tamar, to morwellham. in PennCirrus a Hurley 22.
Tides Wed 1st July 2009 1:47 PM BST / 4.59 m. I choose to go up 4hours before HW. Devonport and arrive back 4hours after HW. Devonport, HW. Cotehele Quay is about 15 min after Devonport.
That is off about 10am and back about 6pm. a long day half can often be done on sail.
Up past the river lyner and under saltash bridge 1st point of care is where the River Tavy divides from the Tamar in between Neal Point and Warren Point where there is shallow water 200m to port of these marks; up between the moorings in cargreen then past weirquay. Now we come to the biggest meanders of the river, the first you keep right close to the trees on the out side of the bend. Here the use of the echo sounder going up with the rising tide is good practice, together with the Admiralty chart 871 and enlargements A & B you can go up checking your pilotage.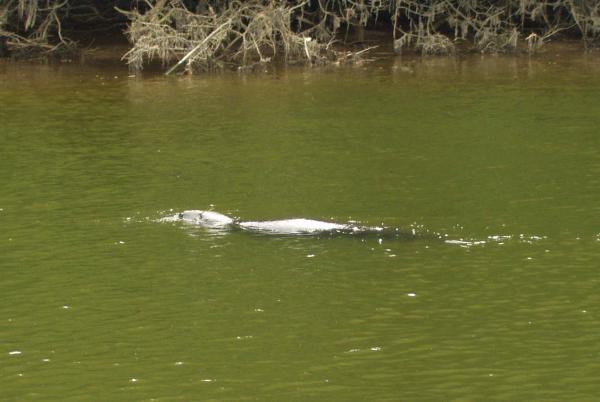 On the second bend we saw a Seal sunbathing on the mud going up, coming back we saw him swimming quite close to the boat. You can see a dead tree, often with Cormorants sitting in a row. Egrets and Herons are seen on the mud banks.
There are two groups of houses before Cotehele Quay, where you can see the Shamrock Barge, also I have tied up alongside the Small crane on Cotehele Quay. Enabling us to using the toilets and a quick look around the display of Tamar Industries & shipping.