On Isle of Man Sept 2018
Sept 2018: We visited last Isle of Man. Well it was then a new car, we drove to Jeany Beany and stayed the night with Jean & Tony a early start and a hours drive to Heysham to catch the ferry.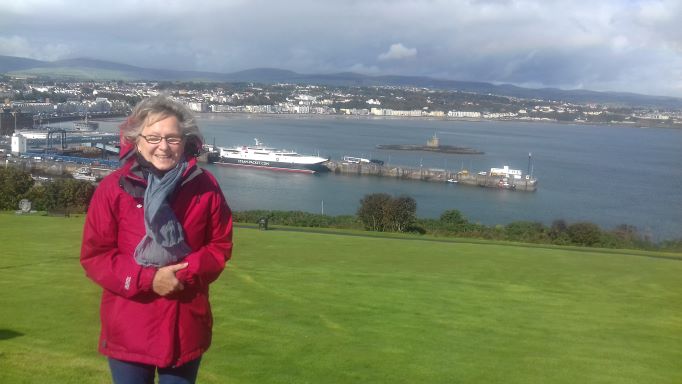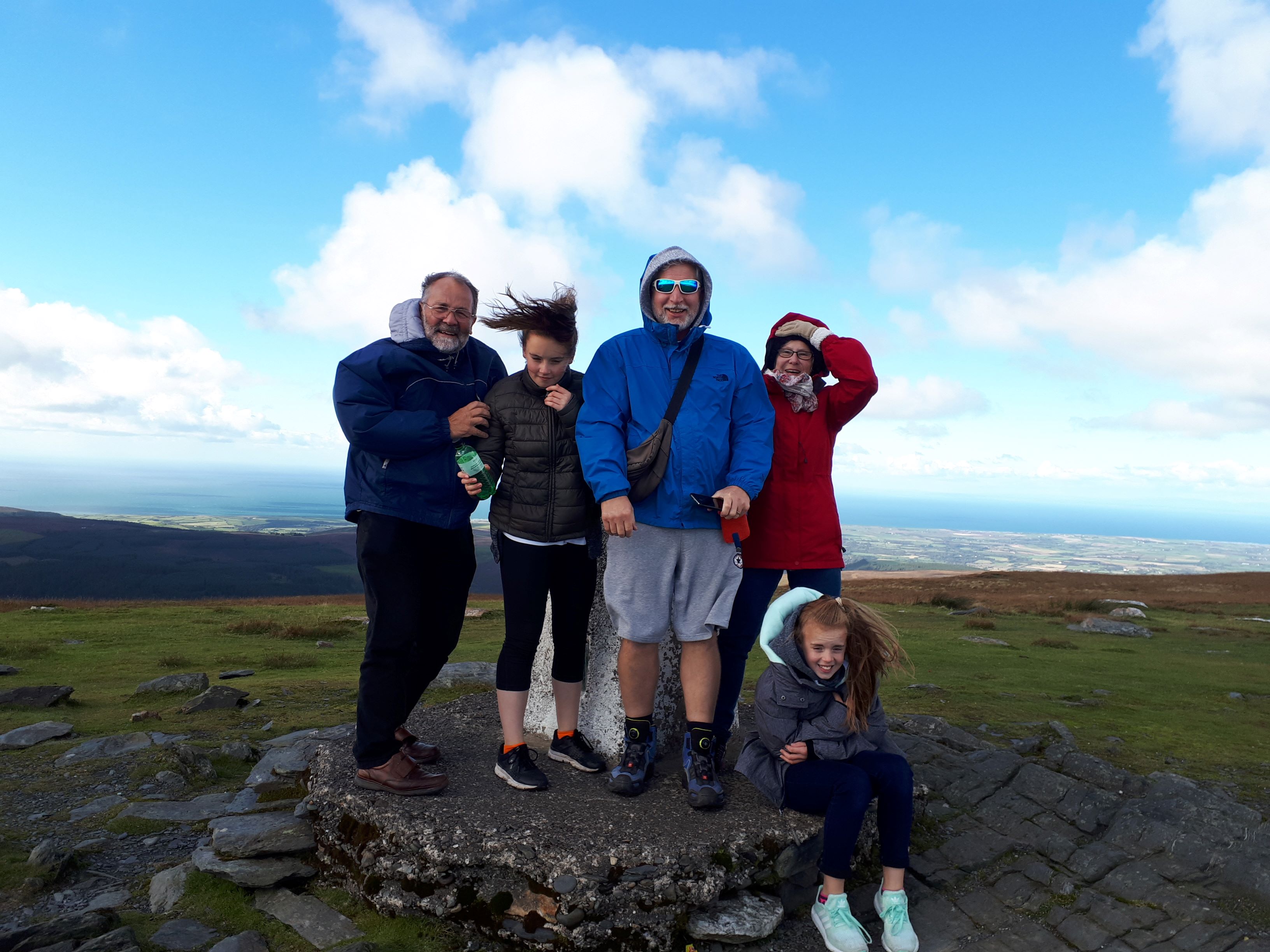 Up the mountain a supprise greeted us at Snaefell Summit Restaurant & Café the top stop. The family had decided to come as well by car. Well Tara & Gary together with Giselle and the Twins were there! We went on to the top of Snaefell but nearly got blown off.