The Torpoint Community Pantomime rehearsals are going well in preparation for Jack and the Beanstalk, which will take place in the Council Chambers on the 26/27th January.

The team are now looking for a few more volunteers to be villagers which are non-speaking parts but vital for the crowd scenes. No acting experience is necessary and you will have fun, knowing you will be doing your bit for the community of Torpoint. Age is not an issue so please let us know if you could possibly help or know anybody who would like to be involved but are not on this Facebook Page.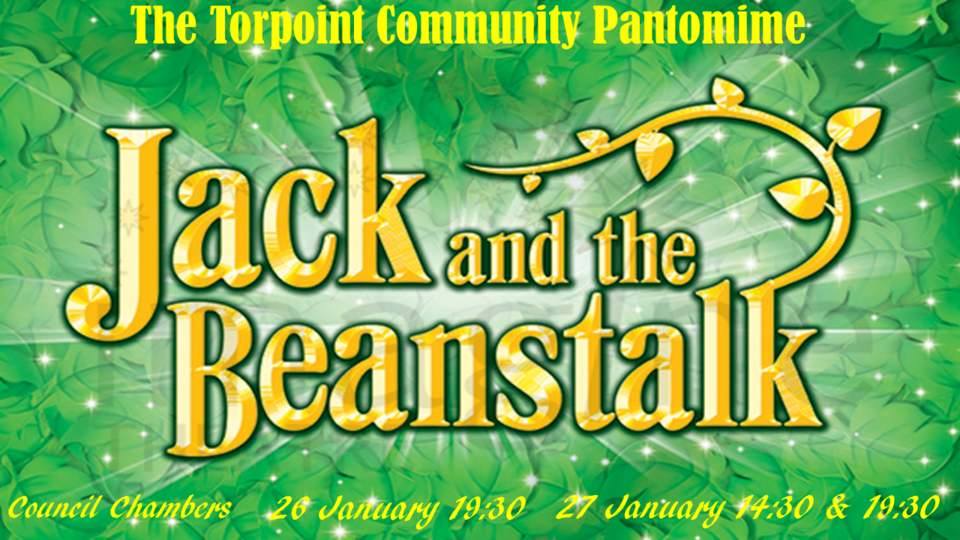 Jack and the Beanstalk - yes, its Panto Time!
At the Torpoint Council Hall, York Road, Torpoint

Friday 26th January 2018 at 19:30 and Saturday 27th January 2018 at 14:30 & 19:30

Tickets £6, Adults 12's and under £4
Tickets will be on sale from December 27th from The Emporium, & Kardkadia
if you would prefer tickets can also be pre-booked by letting Mike Adams know your prefered performance.
Please feel free to share this event amongst your friends and family in need of a laugh and comment if you would like to know anything, particulalry if it relates to the Panto.